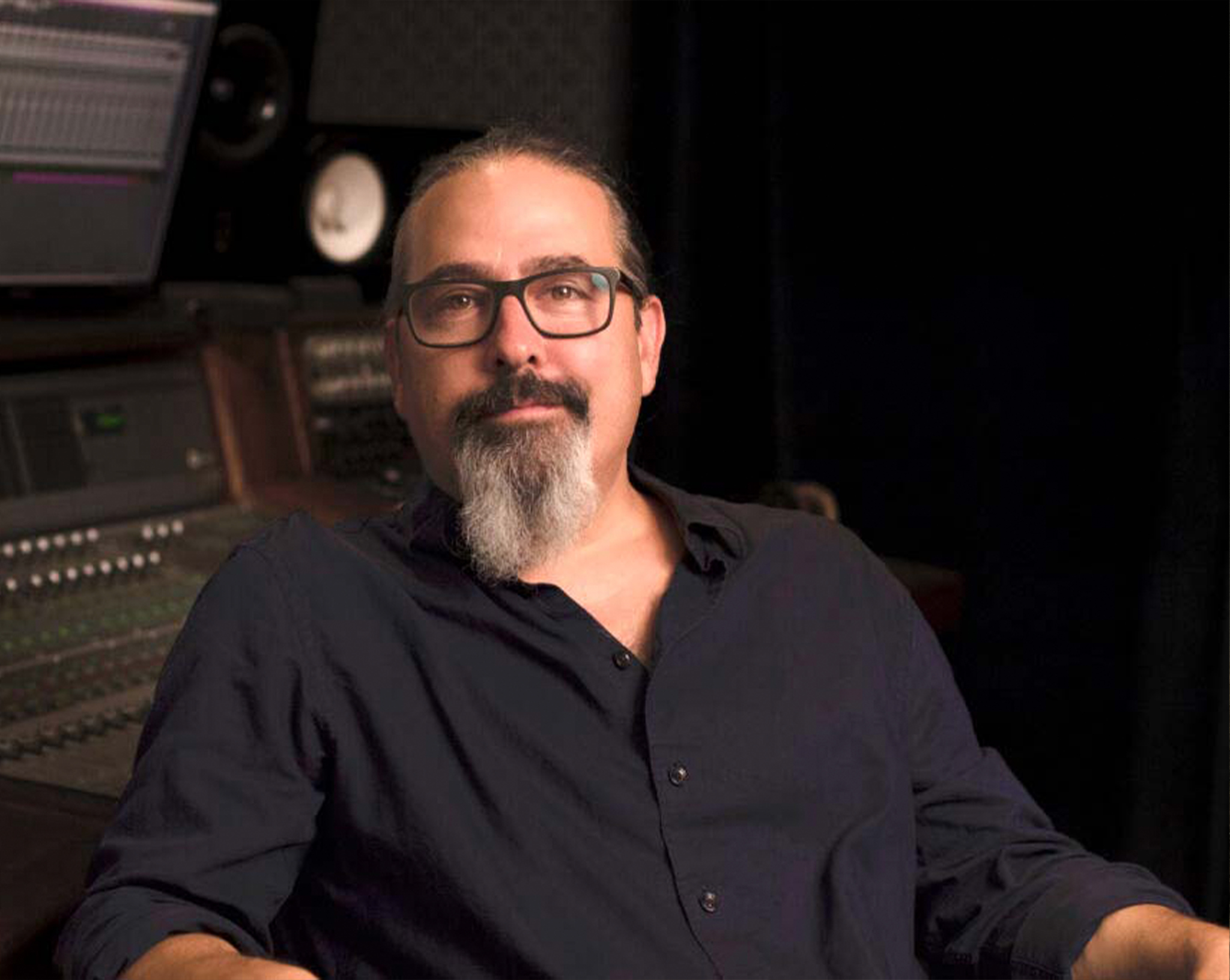 Biography
Over the past 25 years, internationally renowned composer, Tree Adams, has amassed an enormous body of award-winning music in film, television, and video games.
As a multi-instrumentalist and an alchemist in the studio, Tree draws from a wide range of different sonic elements in creating a unique palette for each project. He has composed scores for every genre imaginable and continues to enjoy the evolution and inspiration that comes with each new challenge.

Tree's recent projects run the gamut: an epic sci-fi score for Jason Rothenberg's The 100 (CW), which is rife with dark soundscape, Middle Eastern colors, and orchestral themes. Warner Bros/Water Tower has released five soundtracks of the score for the series. For 'NCIS: Hawai'i', Tree layers traditional ensemble elements, contemporary high energy procedural pulses and textures with Ukelele, Lap Steel and Polynesian drums. For 'NCIS: New Orleans,' he used that same procedural format again infused with the regional elements of a blues/jazz ensemble featuring horns and a pinch of voodoo percussion. In 2020, Tree scored RJ Cutler's documentary film, Belushi (Showtime) for which he received an HMMA Award. Lethal Weapon (FOX) called for hip-hop-driven car chases, comedic cop banter, and tender moments underscoring a range of relationships. Tree also won an HMMA award in 2022 (score for best foreign series) for his work on the Egyptian thriller, 'The Eight.' The score for 'The Eight' features a 65 piece orchestra along with featured Oud and Duduk solos. Ken Biller's international espionage thriller, Legends (TNT) featured a more minimalist approach combining solo cello and electronic soundscapes. For John Hertzfeld's redemption film Reach Me (Millennium Films), a traditional orchestral score. A gritty rock score for Californication (Showtime), an urgent cerebral score for the crime drama, Perception (TNT) a high-energy electronica score for action/thriller Run. A dusty western score for Swelter and gritty hip hop grooves for Denis Leary and Bob Fisher's comedy Sirens (USA).


Read More
Read Less
Obtain


a blanket
license

For This Catalog and 101000+ Other Songs

Obtain a license