1

Rock & Roll

®
Hall of Fame
Inductee
Biography
Born into a musical family in London at the end of World War II on 19 May 1945, Townshend is known principally as the lead guitarist and composer for The Who, as well as for his own solo career. His ca-reer with The Who spans fifty years, during which time Townshend was the driving force behind one of the most powerful, inventive and articulate bodies of work in rock and roll. From early classic three-minute singles, such as 'My Generation' and 'Substitute' through to complete song cycles in the shape of Tommy, Lifehouse and Quadrophenia, Townshend has always been at the forefront of his profession.
Townshend has written well over a hundred songs for The Who's eleven studio albums, including the rock operas Tommy and Quadro-phenia and the well-regarded rock radio staple Who's Next, plus doz-ens more that appeared as non-album singles, bonus tracks on reissues and tracks on rarities compilations such as Odds and Sods. He has also written several hundred songs for his solo albums and rarities compila-tions. Though known mainly as a guitarist, he is an accomplished singer and keyboard player, and has played many other instruments (such as banjo, accordion, synthesiser, piano, bass guitar and drums) on his solo albums and on certain Who albums. He has also written newspaper and magazine articles, book reviews, essays, books and scripts.

Townshend joined Faber & Faber as an editor in 1983 where he con-tinued to work until the 1990's. Faber published his collection of short stories Horse's Neck in 1986. His first ventures into musical the-atre were the award winning original productions of The Who's Tom-my, followed by his musical adaptation of Ted Hughes's The Iron Man.

He has received many awards including for Tommy : Grammy® Award 1993, staged NY (Tony Award for best score), 1993, Toronto (Dora Mavor Moore Award), 1994, London, 1996 (Olivier Award, 1997); (Classic Rock Award, 2011); Ivor Novello Award, 1981; British Pho-nographic Industry Lifetime Achievement Award, 1983. BRIT Award for contribution to British Music, 1988; Living Legend Award, Inter-national Rock Awards, 1991; Q Lifetime Achievement Award, 1997; Ivor Novello Lifetime Achievement Award, 2001; (jointly with Roger Daltrey) Kennedy Center Honor, John F. Kennedy Center for Perform-ing Arts, 2008; (jointly with Daltrey) Rock Honor, VH1, 2008; Les Paul Award, TEC Foundation, 2012; Honorary Doctorate West Lon-don University, 2010

His memoir, Who I Am, was published by Harper Collins in October 2012. In May of this year, The Who completed their The Who Hits 50! tour to celebrate their 50th anniversary. They performed at this year's Isle of Wight festival and will be appearing on two weekends at Desert Trip in Indio, California in October.
Read More
Read Less
Obtain


a blanket
license

For This Catalog and 101000+ Other Songs

Obtain a license
Songs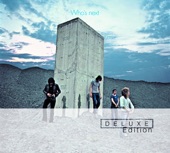 Global Music Rights represents 78.34%
100050982
Global Music Rights represents 78.34%
100050980
Global Music Rights represents 100.00%
100051061
Global Music Rights represents 78.34%
100051058
Global Music Rights represents 0.00%
100054818