1

Rock & Roll

®
Hall of Fame
Inductee
Biography
Jonathan Cain, keyboardist and composer of Journey, was born in Chicago in 1950. Raised in an Italian neighborhood, he found himself a third grade survivor of the Our Lady of the Angels fire of 1958. He started taking music lessons at 8 years old on the accordian and switched to piano at the age of 12. His family moved to the suburbs in 1962, where he attended East Leyden High School in Franklin Park, and served as editor of the school newspaper. There, Jonathan continued his music and, as a freshman, started his own band called "The Futuras", who competed in local "battle of the bands" competitions, which were popular in the Sixties.
Having been accepted at The Northwestern School of Journalism, he decided instead to head for a career in music at The Conservatory of Music at Roosevelt University. He majored in composition and minored in piano and voice, attending the downtown campus during the difficult times of Chicago's Democratic Convention of 1969.

While putting himself through college by playing nightclubs around the Chicago and Midwest, Jonathan's songwriting was discovered by Nashville publisher and producer Buddy Killen, with whom he would later sign a record deal.

Cain recorded some singles with The Muscle Shoals Rhythm Section and The Memphis Horns, but they only had marginal success so he moved to Los Angeles with his brother Tom, who had played drums in his band since they were teenagers. They appeared as The Jonathan Cain Band on American Bandstand after getting some airplay in 1976, with a song he wrote, called "Till It's Time To Say Good-bye."

Songwriting continued to be a passion for Cain, eventually leading to an audition for an English band, "The Baby's," featuring singer, John Waite. After recording the album "Union Jacks," he co-wrote many songs with Waite, including, "Midnight Rendezvous" and "Turn and Walk Away".

It was as The Baby's keyboard player that the members of the rock band, Journey, soon discovered him. Together they toured in 1979, with the Baby's playing as the opening act for Journey for four months. With the departure of keyboardist, Greg Rolie, the door was wide open for Cain to explore his musical and lyrical ideas.

Cain moved to the Bay Area in 1981, and recorded the hit album "Escape" with Journey at Fantasy Studios in Berkeley, California. It went number one, selling six million copies and having three top-ten hits, all of which Cain co-wrote. Jonathan has numerous songwriting awards with ASCAP and BMI, and has received the RIAA. Diamond Award for ten million sales of Journey's Greatest Hits. In 2004, he received a star on the Hollywood Walk of Fame honoring Journey. Over the last thirty-two years Journey has sold over sixty million units. Cain has written songs for many other artists including Sammy Hagar, Michael

Bolton, Kenny Rogers, Heart, Conway Twitty, guitarist Joe Bonamassa and rocker Jimmy Barnes of Australia.

Wanting a professional footprint to create in, Jonathan built a free standing recording studio on his property in Marin County in 1991. Conquering one of his greatest fears, he produced and recorded a his first solo CD, "Back To The Innocence," along with several smooth jazz releases, for Higher Octave Records which included Neal Schon's highly acclaimed, "Beyond The Thunder."

Journey would go on to reunite in 1996, recording "Trial By Fire" at Wildhorse Studio. The studio also proved to be the origin of the second incarnation of Journey without Steve Perry in 1998. Neal and Jonathan forged ahead with new lead singer, Steve Augeri, who gave the band 8 years of recording and touring. In 2005, Neal Schon found a new voice for Journey in Arnel Pineda, who sang for his audition at Wildhorse Studio and became the current Journey lead singer.

Cain has been a passionate supporter of the TJ Martell Reseach For Cancer and Leukemia and the Make A Wish Foundation, where he served on the board in The Bay Area for three years and was honored with the Lifetime Achievement Award for his support. Currently, Jonathan heads up a fairly new but successful charity event in Nashville, "Stars For Wishes" where he raises money on the road with fans, auctioning off guitars and playing tail gate toss before concerts.

Jonathan is an avid golfer, skier, and scuba diver and enjoys equestrian horseback riding. Jonathan has also delved into wine making, starting a boutique wine label, Finale (finalewines.com) with friend and Sonoma winemaker Dennis DelaMontanya, and planting a quarter acre pinot noir vineyard in his back yard. Cain's wines can be found featured in top restaurant in Las Vegas.

In 2013, with partner and engineer, David Kalmusky, Jonathan opened doors to a commercial recording studio, Addiction Sound Studios, located in Nashville, Tennessee (addictionsound.com). Wanting to create a unique, project room environment, Jonathan created a chic sanctuary of sound complete with vintage recording gear. Clients include John Oates, The Fray, Robin Zander from Cheap Trick and numerous Canadian bands. His daughter Madison, a pop singer and songwriter herself, has been working at his studio finishing her own upcoming project along with many other Nashville artists.

Jonathan has two other children and recently remarried Evangelist Pastor Paula White, and is currently living in the Orlando area. A devout believer and Christian, he is embarking in a new direction as a Christian artist and set to release a solo CD this fall called "What God Wants To Hear" along with a revolutionary prayer album, "Prayer Glory." Cain also has a memoir in the works and a coming of age story to be published.
Read More
Read Less
Obtain


a blanket
license

For This Catalog and 101000+ Other Songs

Obtain a license
Songs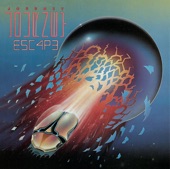 Global Music Rights represents 100.00%
100048244
SEPARATE WAYS (WORLDS APART)
Global Music Rights represents 100.00%
100056841
Global Music Rights represents 100.00%
100052112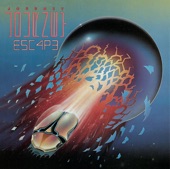 Global Music Rights represents 100.00%
100051062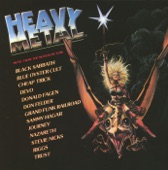 Global Music Rights represents 100.00%
100051029