1

Rock & Roll

®
Hall of Fame
Inductee
Biography
Mike McCready is the lead guitarist for and one of the founding members of Pearl Jam.
He has also been a member of Temple of the Dog, Mad Season, The Rockfords and Levee Walkers. Additionally, McCready plays with friends in Flight to Mars, a UFO tribute band that hosts charity events for the Crohn's and Colitis Foundation of America's Camp Oasis program and the Jennifer Jaff Center.

When not performing live, McCready scores TV and film projects which have included The Glamour & the Squalor, Shameless, Fat Kid Rules the World, Hawaii Five-O, Fringe and The Westsiders.

In 2013, McCready founded Hockeytalkter Records, a small vinyl record label and media outlet specializing in limited edition 7-inch singles.
Read More
Read Less
Obtain


a blanket
license

For This Catalog and 101000+ Other Songs

Obtain a license
Songs
Global Music Rights represents 100.00%
100048165
Global Music Rights represents 90.00%
100048001
ELDERLY WOMAN BEHIND THE COUNTER IN A SMALL TOWN
Global Music Rights represents 90.00%
100048002
Global Music Rights represents 25.00%
100048755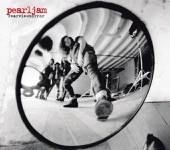 Global Music Rights represents 90.00%
100048000