1

Rock & Roll

®
Hall of Fame
Inductee
Biography
Jeff Ament is the bass guitarist for and one of the founding members of Pearl Jam.
He has also performed as a member of bands Green River, Mother Love Bone, Temple of the Dog, War Babies, Three Fish, Tres Mts., Deranged Diction and RNDM. Additionally, Ament has released several solo albums and projects including Tone and While My Heart Beats.

A lifelong skateboarder, Ament has helped fund and build over a dozen skateparks across Montana and South Dakota, many on Native American reservations.
Read More
Read Less
Obtain


a blanket
license

For This Catalog and 101000+ Other Songs

Obtain a license
Songs
Global Music Rights represents 100.00%
100048165
Global Music Rights represents 100.00%
100048089
Global Music Rights represents 90.00%
100048001
ELDERLY WOMAN BEHIND THE COUNTER IN A SMALL TOWN
Global Music Rights represents 90.00%
100048002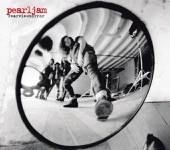 Global Music Rights represents 90.00%
100048000