Biography
Born and raised in Toledo, Ohio, Tom Scholz spent a good portion of his childhood playing sports and tinkering on just about anything motorized. He had a penchant for mini-bikes, go-carts and model airplanes, and always had a "work in progress." He was constantly on a mission to invent something that worked a little better than what he already had, or simply, build something out of nothing. "I was a fixer, a builder, an inventor, ever since I can remember," Scholz said. This trait would prove to be a common thread throughout the course of his life that continues to this day. The son of an architectural designer and a landscape architect (who was valedictorian of her high school class), it was no surprise that he had such a clever and analytical mind. A top student and Varsity basketball player, he was always working out or hitting the books. "I was a complete tool back then," remembers Scholz with a laugh. Upon graduating high school, Tom packed the '55 T-bird that he had restored, headed east, and never looked back. Arriving in Cambridge at Massachusetts Institute of Technology, Tom put his nose to the grindstone and immersed himself in the intense curriculum, graduating 5 years later with a Bachelor's and Master's degree in Mechanical Engineering.
Free from the grueling pace of college, Tom took a job with Polaroid as a senior product design engineer. "It was great," he recalls, "I couldn't believe all of this free time I suddenly had. My work day actually ended at 5:00 PM!" Although he was working on some ground-breaking multi-media projects at the time, his real passion started when he got home from work at night. Bitten by the Rock and Roll bug from hearing the likes of The Animals, The Kinks and The Yardbirds on the radio, Tom had begun teaching himself guitar, bass and organ. Classically trained on piano as a child, Tom always had a connection with the music from the masters that filled his home when he was young, Beethoven, Rachmonov, Chopin, Tchaikovsky and Ravel among them. You can hear their influences in Scholz's soulful compositions. It's music that one can feel, as opposed to just hearing. Over the course of 30 years, his music has inspired many, from getting through a tough time in life, to having the incentive to pick up a guitar, or even naming their children. It's anyone's guess as to how many more Amanda's and Hollyann's there are today due to BOSTON's third release, Third Stage.

In the basement of his apartment in Watertown, MA, he had constructed a studio (spending everything he made over the course of 6 years), and was recording a demo tape that would go down in the history books. Working with Jim Masdea, a drummer that he met when he answered an ad in the paper for a keyboardist in Barry Goudreau's band, Tom, created the tunes that would eventually land a contract with Epic. Ironically, Tom never picked up a guitar until he was 21, but when he did, he was self-taught, was a very quick study, and mastered his craft by listening to his idols, Jeff Beck, Joe Walsh, Jimmy Page and Ray Davies. Todd Rundgren was the first musician that Tom heard that utilized lead guitars in harmony, and was the spark that compelled Scholz to create his trademark harmony guitar solos.

He wrote his first piece of music, "Foreplay,"in 1969, then in the early 70's, began attempting to play his songs live and in studios with guitarist Barry Goudreau and drummer Jim Masdea, both of whom became close friends. "Foreplay" was also Tom's first try at demo recording made in Masdea's old dirt floor basement. Later, attempts included Barry on guitar and Brad singing leads, made in costly commercial studios which quickly drained Scholz's budget. Failure to capture the music he imagined on tape or a live audience, he abandoned both of these avenues. Having learned the basics of tape recording technology at Polaroid, he sequestered himself in his apartment home basement and began building a crude studio. At first, working with just a home-made 4-track recorder and mixer, he gradually taught himself audio engineering and music production. Risking his savings from Polaroid, (courageously agreed to by his wife Cindy), he upgraded to a spartan 12-track studio capable of commercial production quality.

From 1973 to 1976, he recorded demos of songs written by himself and Brad Delp. He worked exclusively with Jim Masdea to arrange and record the drum tracks, then Tom would overdub every instrument, experimenting and agonizing over each note, one track at a time, until the symphony he envisioned sprang to life. Brad then followed, similarly overdubbing every lead and harmony vocal, one track at a time. Tom continued to finance this hobby by working at Polaroid, where he also admits, "I wrote some of my best music working there." After years of solid rejections and money running out, this formula finally paid off with a CBS recording contract offer for Tom and Brad in 1976. Scholz continued to work at Polaroid after the completion of the BOSTON debut album. Many drafting and engineering areas there allowed music from portable radios which secretly irritated Tom...they interfered with his mental song arrangement while doing his design work. He left Polaroid when the radios began playing, "More Than a Feeling."

Gary Pihl remarks, "I'd like to say how he's been an inspiration for me on many levels. Nobody I know puts more thought and effort into everything they tackle like Tom. Whether it's music, art, engineering, humanitarian causes or personal relationships, I've always counted on Tom to know the right thing to do. He might say that he makes mistakes just like everybody else but I've seen how hard he works to try to get it right. I think working with him has made me a more inquisitive person. 'Let's try this, how about that, what if we did this instead, let's look at this from the other point of view.' When you open yourself up to every option, the good ones seem to shine through." And shine, they do. This meticulous songwriter, producer, sound technician and inventor has nearly three dozen patents to his name. Some were from his inventions working, and some were awarded for creating the Rockman line of guitar amplifiers and effects boxes. His innovations came from the need he had to capture the sound in his head, on tape, or on stage. To develop and market the Rockman line, Tom formed Scholz Research and Development (SR and D) in the 1980's, a business that at one time employed 70 people. He still swears by the analog method of recording, in this digital-everything day and age, saying, "Wherever there's a microprocessor, there's trouble."

BOSTON's newest drummer, Jeff Neal has this to say, "His long list of accomplishments, sheer talent and record of generosity towards others over the years speaks for itself. From the beginning, it has always been about the music. BOSTON's success has been built on it's sound, not its image, and Tom is responsible for this. It is one of the most identifiable and unique sounds out there, and it has stood the test of time when so many other fads and trends have come and gone. Tom is a tone master, he has incredibly discriminating ears. It really is a thing to behold to see him at work. I ' d like to think the experience has made me better at focusing and improving my own tone and sound." He adds, "One of Tom's most admirable traits is his ability to envision the entire 'BOSTON' experience in his head and work tirelessly and relentlessly to see that vision become a reality. In stark contrast, I only need to focus on one single element during a performance, but Tom hears and sees the entire production, right down to the smallest detail. That's why at the end of the night when Brad says, "there would be no BOSTON without Tom Scholz," it is totally appropriate and deserving. If it weren't for Tom, none of this would exist... period."

Scholz still keeps busy in his studio, although now he looks at the process as purely artistic. He is bombarded with more musical ideas than he can possibly harness, but chips away at them as time allows. Tom has been a vegetarian for over 25 years, and supports many ethical organizations with a foundation that he set up in 1987 to help animal protection, world hunger and the homeless. To date, his charitable foundation has donated several million dollars to those causes. He received the Mahatma Ghandi Award in 1987 and was named Man of the Year by the National Hospice Organization in 1988. A knee injury ended 35 years of competitive basketball, so now Tom enjoys freestyle skating, "extreme croquet," and piloting his single-engine plane around the U.S in his leisure time. He lives with his wife in a suburb of Boston.
Read More
Read Less
Obtain


a blanket
license

For This Catalog and 101000+ Other Songs

Obtain a license
Songs
Global Music Rights represents 100.00%
100002591
Global Music Rights represents 100.00%
100002595
Global Music Rights represents 100.00%
100002570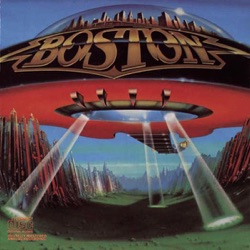 Global Music Rights represents 100.00%
100002574
Global Music Rights represents 100.00%
100002577